---
Work
I'm a Customer Support professional, working remotely from Cork, Ireland.Working remotely gives me 'extra' time everyday with my family, that I would otherwise spend on a long commute.I love problem solving. Customer Support allows me to use this daily to help people. Combining a Computer Science background, with strong communication, I can make complex technical problems accessible to those less tech savvy than myself.Recently I've transitioned to the role of Support Ops Manager. I like to think of this role as 'supporting the support agents'. I ensure that the processes and tools used by the Support team, serve them to work as efficiently as possible. I also act as a link to other teams in the company.Check out my LinkedIn profile below.
---
Personal Interests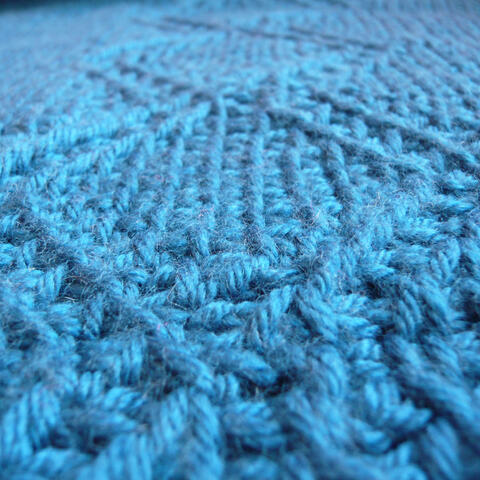 Most of my interests are craft-based - I will try almost any craft at least once. My favourite crafts are fibre based; knitting & crochet - my first love(s)!I learned knitting at school at the age of 8. I didn't enjoy it :-( I found it too slow; I'm all about the quick wins.
At 11 I learned crochet - that was definitely more my speed :-) I kept crocheting for over 30 years.In more recent years, a wrist and shoulder injury has reduced the amount of crochet I do now. How I hold the yarn & hook increases pain. I have now returned to knitting, but from time-to-time I crochet small projects.I have designed some of my own patterns and would love to do more.
---
I've also done some jewellery making, card making, polymer clay, sewing and (snarky) cross-stitching. There's rarely a time when I'm making something, or just planning my next make. I believe in the therapeutic powers of crafting - you should ask me about it sometime!
Other things I like include Pilates, cooking (mostly baking though), building Lego and drinking wine. I like to hang out by the sea; sometimes swimming but mostly walking looking for shells or sea-glass. I also like the company of good people!
---
The pandemic saw me give more time, money and space (!) to my developing Lego obsession.I add updates on this, from time to time, to my Lego-dedicated social media accounts (links below).
---
My finest creations of course are my children! Currently teenagers - but they are always a constant source of joy (and soemtimes frustration :-)
---